Below you can find different options to learn English online free as well as exam types.
The English language is the second language of most nations worldwide. It is a global [3] lingua franca that unites nations. According to The Washington Post, [2] English is utilized as an official language of most countries. As of 2013, statistics dictate that an estimated [1] 1.5 billion people speak English, about 20% of the Earth's population. Communication by any means (written and oral) plays an enormous role to achieve friendly interactions with other cultures and ethnicities. With that being said, learning a globally-used language is considered to be an economic and educational imperative. More significantly, learning English establishes a worldwide connection which merges business industries, bridges cultures and combines ideas.
English, a dynamic language, has systematic rules of grammar and wide-ranging vocabulary. English grammar has glamorous rules for constructing sentences. Its vocabulary has been adapted from different languages too. This type of language is a very interesting subject which is worthy of further investigation.
Learn English by doing many exercises, interacting with proficient English teachers and building a social network with English speaking people around the world.
In this article you'll find guidelines which consist of high-quality resources that will help you become fluent in the English language.
Learn English with songs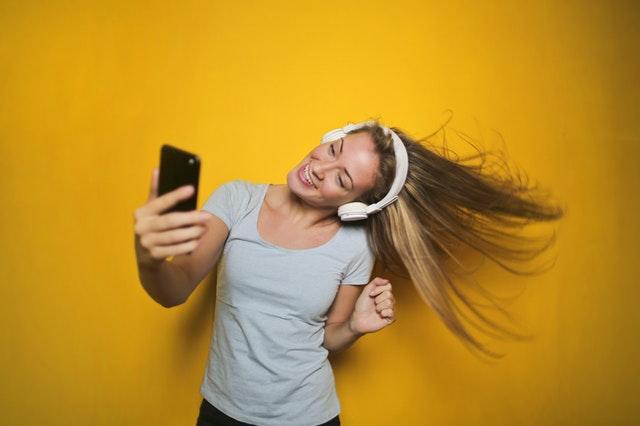 The artistic way of learning English is through music. Learn English with songs and listen to the rhythm of the lyrics. This will sharpen your listening skills and widen your vocabulary.
Songs in English can be categorized by their genre, rhythm and style. Choose the genre you like the most. It is easier to memorize a line with rhythm in it just as it is easier to remember a word when it is a part of a song. Studies convey that, along with mnemonics, one of the [4] most effective memorization techniques is through rhyme and songs. Songs register in the auditory memory of the brain -- this is helpful to anyone who needs to memorize or remember a word.
Join to English with Songs Group
Learn English with news
Reading daily newspapers and watching current affairs hot topics are a great source of learning English for beginners. In the news, the words that journalists use in providing information, whatever the channel may be, captivate the audience. They use nouns, adjectives, and adverbs effectively.
Join to English with News Group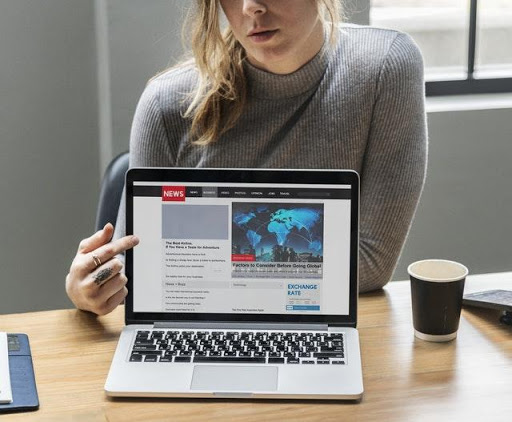 Learn English with movies and shows
Learn English with movies and shows by watching your favorite movies and TV shows in the language. Watching movies and shows can influence the way the audience speaks. This observation is more apparent to children: a child who is watching a cartoon in English can easily adapt to the language and accent.
Choose movies and TV shows that are rich in English vocabulary.
Learn English with Movies and Shows Group
Learn English with other students
Learn English conversation with other students. People in the U.S. or Europe can connect with students in the Philippines through the use of a video call and live chat features of messaging apps. People in every part of the world can access websites for learning English where they can express themselves with the help of discussion forums. These websites encourage their online students to consistently interact and participate in their discussion.
Their involvement and participation enhances their confidence to speak and write in English.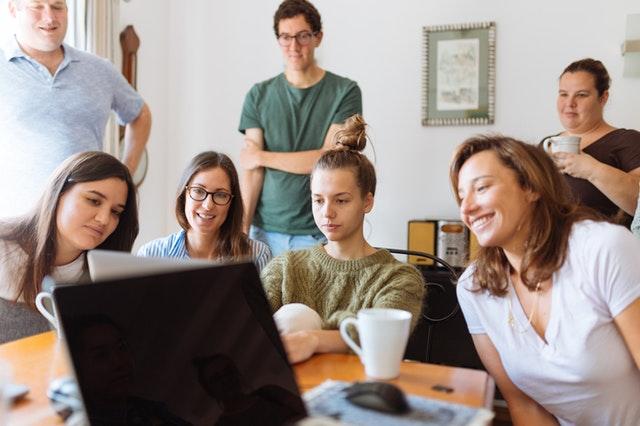 Learn English with social networks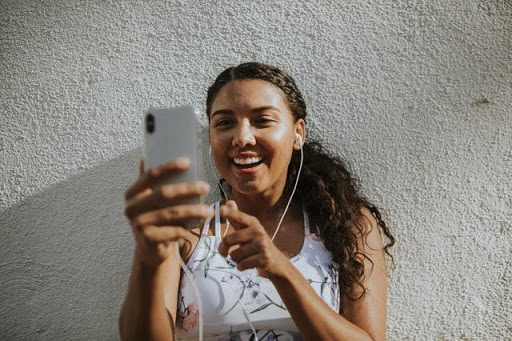 Expand your social network so you can easily learn English. Technology has created a revolutionary system of communication. This dramatic innovation of communication through the increasing use of different social media apps and messaging apps has impacted the economy, culture and language of different countries in the world. It has made learning English easy and accessible anytime and anywhere.
Now, people around the world tend to learn by consulting Google and exploring their social media apps.
Learn English through fun
Who says that learning English can't be fun? There are many interesting ways to learn English; you can learn the language with songs, news, movies, TV shows and social media apps.
Learn English with fun and exciting exercises. Find an English-language website that provides this kind of learning. There are plenty of them, but make sure to choose websites that are really worth their cost.
Learning should be fun, of course, but quality should not be compromised. Websites should promote comprehensive English exercises and contain straightforward explanations of all English grammar and vocabulary.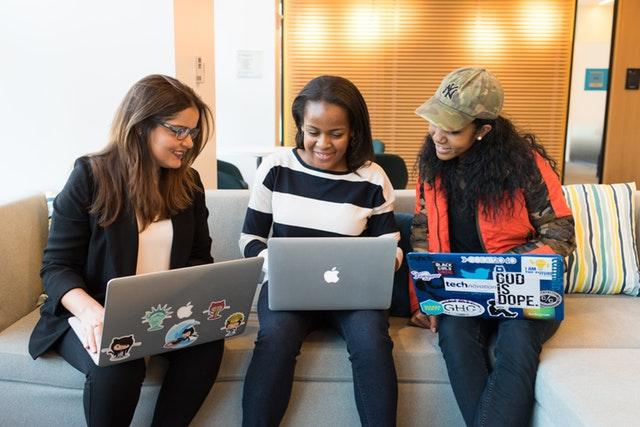 At the end of the day, a learner should confidently write and speak in English. They should be able to construct both simple and complex sentences, understand simple English vocabulary and be ready to take the next step to improve their English communication skills.
Learners who want to pursue a professional career with the English language may want to find out how to attain professional certificates for their occupations. Learners who want to immigrate and work in English-speaking countries have to check the requirements for English exams needed to obtain visas.
Their involvement and participation enhances their confidence to speak and write in English.
English Exams
This section is for people who want to pursue careers with the English language and want to know which English exam is right for their needs.
There are many types of English examinations; these exams aim to encourage learners to pursue their progressive English-language skills with a clear goal of improvement and success. The major international English exams are the following: IELTS, TOEFL, and [5] the Cambridge exams. The Cambridge exams have several categories such as Proficiency (CPE), Advanced (CAE), First (FCE), Preliminary (PET) and Key (KET). These examinations are widely recognized by professionals, employers, universities, and government agencies as certification of proficiency in the English language.
What is TOEFL?
[6] TOEFL is the acronym of Test Of English as a Foreign Language. This English exam is for non-English native speakers who plan to study and work in English-speaking countries. It is a requirement for immigration, studying and working.
TOEFL is one of the major and most recognized English-language exams for over 10,000 universities and institutions in approximately 150 countries which include the United Kingdom, the United States, Australia, New Zealand, Canada, and other countries in Europe and Asia.
TOEFL is divided into 4 sections: Listening, Reading, Speaking and Writing.
How much does it cost to take TOEFL?
The TOEFL test [7] cost differs based on location and the particular testing center. Prepare to spend between $160-250 USD, but in the U.S. it costs $200-$205 USD. Some testing centers apply [8] penalty fees for specific situations. An additional fee of $35 USD for late registration, $60 USD for rescheduling and $20 USD for the reinstatement of cancelled scores will be applied.
Who needs to take TOEFL?
[9] Millions are taking TOEFL around the world to test their proficiency in speaking, listening, reading and writing in the English language. However, the TOEFL's main purpose is to accommodate non-native English speakers that wish to pursue their studies at educational institutions and universities in English-speaking countries.
English learners can still take the TOEFL exam for these reasons:
To attend high schools and colleges in an English-speaking country
To obtain certification and licenses in related fields
To apply for visas
To assess students' progress in their English language skills
To obtain English-language learning program admissions
To apply for scholarships and certification programs
What is TOEFL Exam qualification?
There is no specified qualification or [10] specific eligibility criteria to take the TOEFL exam in accordance with the regulations of ETS, which is a body that regulates TOEFL.
When should I take TOEFL?
Whether you are taking TOEFL to study in an English-speaking country or for a program that requires you to take it, the recommended preparation for the TOEFL exam is at least 6 to 12 months. This way, you have enough time to retake the exam if necessary and ensure that the program or university receives your TOEFL test scores on time.
If you need the test scores to apply for a student visa and complete admission requirements, take the exam preferably 8 to 12 months before the application begins.
Schedules of TOEFL exams are posted at 11 authorized TOEFL testing centers and the official website of the Educational Testing Service (ETS). Take note that the TOEFL exam has over 50 test dates annually at authorized testing centers around the world. Furthermore, TOEFL can be retaken multiple times; however, there must be a 12-day gap between two consecutive attempts.
Where can I take TOEFL?
Students can take the exam conducted by Educational Testing Service (ETS) at authorized TOEFL testing centers in their area. As already mentioned, you can take the exam multiple times, but you are not allowed to retake another TOEFL exam within 12 days of taking the previous one. Thus, you cannot register at any authorized testing centers within this 12-day period.
According to ETS, the retake policy is strictly implemented even if the violation is not recognized promptly.
TOEFL Test Scores
[12] TOEFL IBT test scores range from 0-120. This test score is the total sum of the 4 TOEFL sections which are reading, speaking, listening and writing and are all scored on a scale of 0-30. The TOEFL test score is based on your performance on all of the test questions. To receive an official score you must answer at least one question in each section. If you have taken the TOEFL exam on the internet, you will receive 4 scores from each of the sections and your total score.
Roughly 10 days after your test date, you will be notified of your score details via email. Although ETS does not have a failing and passing score, universities and higher education institutions set their own score requirements; therefore, students' admission is based on the university or institution standards. TOEFL score validity is for 2 years after the test date.
The TOEFL test scores are accepted by thousands of universities and other institutions. Graduate programs in countries such as the United States, France, Germany and Canada highly prefer and require the TOEFL test score.
What is IELTS? Take IELTS
The most popular English exam administered by reputable organizations such as the British Council, IDP Australia and Cambridge Assessment is IELTS, which stands for International English Testing System. This English-language proficiency test is recognized worldwide and over 3 million people took it last year. IELTS, developed by many international language assessment experts, is accepted across Europe, the U.S., Australia, Canada and Singapore.
The IELTS exam is an English proficiency test required for people who plan to immigrate and study in English-speaking countries.
What are the benefits of taking IELTS?
Taking the IELTS exam improves all English language skills. Similar to TOEFL, IELTS has academic sections such as Listening, Reading, Speaking and Writing.
Aside from English skill improvement, there are many benefits for taking IELTS:
The IELTS score can boost confidence in speaking and writing in English, which in turn can used to find a relevant job.
Foreign students acquire a certificate which is accredited globally.
IELTS certification serves as proof of proficiency in the English language, which is a skill that can be added to a resume.
This test can help ensure admissions at universities and higher education institutes in English-speaking countries.
IELTS certification serves as an advantage when filing immigration applications.
Whats is the IELTS exam?
Established in 1989, the IELTS exam is a global language proficiency test for non-native English speakers. It has a wide-range assessment of English skills that are necessary for studying and working abroad. The IELTS exam is created to mirror the way English-speaking countries use the language for communication.
In the IELTS exam, you will be assessed in 4 academic sections:
Listening
Speaking
Reading
Writing
If you are planning to take the IELTS exam, check the British Council website to learn about their authorized training and testing centers worldwide. The cost of the IELTS exam ranges from $215 - 240 USD. Again, the cost may vary from country to country and from center to center.
Before enrolling in any IELTS programs, you should choose the IELTS exam that best suits your needs.
IELTS ACADEMIC
This test is for people who are planning to attend undergraduate or graduate programs or want to work in a professional organization in a country where most communication is in the English language.
IELTS GENERAL TRAINING
IELTS General Training will prepare and train you for the proper English language skill you will need for effective English communication in any country you choose. This test is for studying non-degree courses, immigrating or working in an English-speaking country.
United Kingdom Visa and Immigration
If you are taking IELTS to secure your UKVI application, you need to find an authorized IELTS testing center and the center must adhere to procedures conducted by the British government. As soon as the test date is booked, specify that the test is for the UKVI application. Also, verify if the center gives the test for this purpose. Visit the IELTS website to check their list of authorized testing centers.
The IELTS score scales differ from those of TOEFL. The IELTS score ranges from 0-9 where 9 is the highest score or the most expert English user. The IELTS score is also valid for 2 years, and you can take the IELTS exam repetitively.
Why do I need IELTS?
IELTS, being the most recognized English-language test worldwide, assesses and evaluates your English skills. Moreover, it motivates the English learner to become a professional. The International English Language Testing System provides a path for opportunities abroad that can change the lives of many people. It is a key for non-native English speakers around the world to achieve their goals and dreams.
IELTS serves as a proof of proficiency in the English language, a proof needed to study, work and immigrate abroad. IELTS helps to mold the English skills you will need for conversing effectively. English is a global lingua franca; friendly communication starts with having a common language that is widely spoken.
What is the eligibility for IELTS exam?
The minimum eligibility for IELTS exams are the following: be at least 16 years old and have a valid passport.
What are the Cambridge exams? Take the Cambridge exams
The Cambridge exam has a global recognition of over 20,000 universities, governments and employers. It is a systematic English language test designed to provide opportunities for higher education, as well as to increase good employment opportunities and choices of study or work.
The Cambridge exam is currently called the Cambridge Qualifications. Below are the different Cambridge Qualifications and their new names:
First Certificate in English (FCE)
Currently B2. One of the most popular Cambridge qualifications is proof that you have English-language skills, are capable of living in an English-speaking country and are qualified to study an English course program.
Certificate of Advanced English (CAE)
C1 Advanced is an in-depth and high-level qualification which proves you have English language skills that employers and universities require.
Certificate of Proficiency in English (CPE)
C2 Proficiency is the highest-level qualification of the Cambridge English Qualification which proves you are highly proficient as an English communicator.
Preliminary English Test (PET)
B1 Preliminary is an English-language exam which proves you have mastered the basics of the English language and that you can use it in everyday communication.
Key English Test (KET)
A2 Key, the basic qualification of the Cambridge English Qualification, is the most highly recommended exam for beginners.
Business Higher (BEC Higher)
C1 Business Higher is designed to open doors for opportunities in global businesses careers. This exam proves that you have acquired an advanced level of Business English.
Business Vantage (BEC Vantage)
B2 Business Vantage is proof that your language skills are fully equipped for employers worldwide.
Business Preliminary (BEC Preliminary)
B1 Preliminary helps you acquire English-language skills required for doing business in the English language.
The Cambridge exam cost depends on the qualifications that you will take and where you will take them. Some testing centers offer 2 options for taking the exam, hence their cost also varies; you can also take the paper-based or computer-based exam.
In European countries, the cost varies from testing center to testing center, but these values are the updated estimated costs per qualification: [14] the B1 exam cost ranges between $80-165 USD, the B2 exam cost ranges between $170-245 USD, the C1 and C2 exam $205-244, and the A2 Key exam cost ranges between $80-165 USD.
In the U.S., the Cambridge exams include preparation packages and special courses offered by universities and educational institutions. Their services cost between $1800 - 3500 USD. Some parts of Asia, such as India, follow the same approach. You will find universities and educational institutions providing English lessons, and modules to prepare for the Cambridge exams.
Unlike the TOEFL and IELTS, the Cambridge exams certificate does not expire; however, keep in mind that language skills often fade over time if not utilized and practiced.
Consistent learning, speaking and writing in English will help you maintain your language skills.
What are the benefits of taking the Cambridge Exams?
Another well-known Cambridge exam is the ESOL, which is accepted by most European countries for the Erasmus Exchange and for university-level education. This standardized English language exam encourage students, teachers, professionals and non-professionals to learn the global lingua franca of English, and to confidently communicate with anyone from any part of the world.
The Cambridge Exams motivate students and teachers
A press release from the Cambridge English website reveals research results that show how the Cambridge exam can boost the confidence of most students and teachers. Over 5,000 teachers and school leaders testify that the Cambridge exams undeniably help educational institutions and universities to improve their students' English language skills, which they will need all throughout their lives as students and working professionals.
The result of this research demonstrates how the Cambridge exams motivate people to thrive with the use of their language skills. About 86% of those who responded confirmed that the Cambridge exam increases the confidence of their students, and 90% agreed that their students' motivation increased.
The Cambridge Exams help to achieve career growth
The preparation for the Cambridge exams hone and develop the listening, speaking, reading and writing skills of English learners, and these skills are essential when you plan to pursue your career in an English-speaking country or when you decide to work abroad for a higher salary. Having a Cambridge certification reflects your personality; it is physical evidence that you are perseverant and have the determination and focus to achieve your goal. These qualities, as well as your certificate, will catch the eye of employers and business leaders.
What are the Cambridge Exams?
The Cambridge exam or Cambridge Qualifications (ESOL) are established to prove that you have achieved a specified level of English, whether that is B1 Preliminary, B2 First, C1 advanced, or C2 Proficiency, imperative in achieving your educational or career goals. Accredited mostly by European countries, the Cambridge English exams are one of the three reputable exam boards which include the Cambridge Assessment Group, and a non-teaching department of the University of Cambridge.
Preparation for the Cambridge exams offers an in-depth learning of English which is made interesting, fun and exciting. The test results, the completion of every lesson and the improvement of every qualification will build your determination. The preparation packages provide a rewarding experience when you can improve your listening, speaking, reading and writing skills. These exams are your perfect path to develop language skills that can be confidently used for educational or work purposes.
Why do I need the Cambridge Exams?
There are several reasons why you need to take the Cambridge exams. Knowing why you need the Cambridge exam is essential to understanding your plans, goals and dreams. Again, the Cambridge exam is a path that improves not only your language skills but also your attributes.
These 5 reasons will help you realize the importance of the Cambridge exam in your social, school and work environment.
The exams' comprehensive levels improve your English language skills.
You will develop real-life language skills which will make you stand out to anyone in the world.
Because the Cambridge exams are widely recognized, all of their exams are associated with [16] CEFPR - Common European Framework of Reference for Language; this fact will help you boost your self-esteem.
The Cambridge exam result has no validity dates; this means you do not have to pay and take another exam again.
The Cambridge English exam certifications and exam results are proof that you can compete, negotiate, debate and communicate with anyone.
What is the eligibility for the Cambridge Exams?
Although the purpose of the Cambridge Exams is to assist non-native English speakers, native English speakers are still welcome to take the exam. [17] The Cambridge exams have no restrictions; people of any age, race, gender, ethnicity or religion can take the exams.
You can also take the exams an unlimited amount of times, whatever your reason may be.
English Certificate Programs
What is the ESL Program?
ESL is English as a Second Language, which is a program aimed to help students whose goal is to learn English as their second, third or fourth language. ESL programs hire bilingual or multilingual teachers to guide and assist non-native English speakers.
You will find a vast list of independent English Second Language programs in the U.S. and other parts of the world.
This program is designed for non-native speaking students from pre-kindergarten age to colleges and universities, and students that have problems with English as a subject taught in school are also welcome.
What is the CEFRL? Common European Framework of Reference for Languages
The Common European Framework of Reference for Languages (CEFRL) is a set of guidelines to assess the level of accomplishment of foreign language learners in European countries. The Council of Europe created the CEFRL between the years of 1989 and 1996. Their objective is to provide a well-structured method of learning, assessing and teaching that is applicable to all languages in Europe. The CEFRL evaluates the different levels of oral and written comprehension of languages, and there are [20] 6 levels of reference:
Level A1
These language users are effective in the basic usage of a language. They can communicate using basic skills and common vocabulary.
Level A2
These users can understand expressions and sentences related to areas of experience or environment. Like A1, this user can communicate through basic and simple terms.
Level B1
They can understand clear context in standard language, and can construct simple and coherent texts with which they have personal interest and familiarity.
They are able to relay their experiences and describe events and aspirations; these users can also justify opinions.
Level B2 - B1 and B2 are independent and competent users of a language. They can understand the main idea of complicated sentences related to both abstract and concrete topics.
They can speak the language fluently and spontaneously, and they can communicate with native speakers without difficulty. B2 competencies can write coherent sentences related to a broad amount of subjects.
Level C1
They correspond to the proficient users of a language that understand a wide range of complex sentences or texts which have underlying meanings.
They can speak the language spontaneously and fluently, and they are able to use the language socially, academically and professionally. These users can write coherent, well-structured texts about complicated subjects with proper usage of syntax and grammar.
Level C2
Also proficient users of a language that confidently understand everything they hear and read.
Whether it is a written or oral source, they can summarize any information and arguments in a coherent and concise manner. These users can express themselves showing proficiency of the language. They are spontaneous and effective communicators.
---