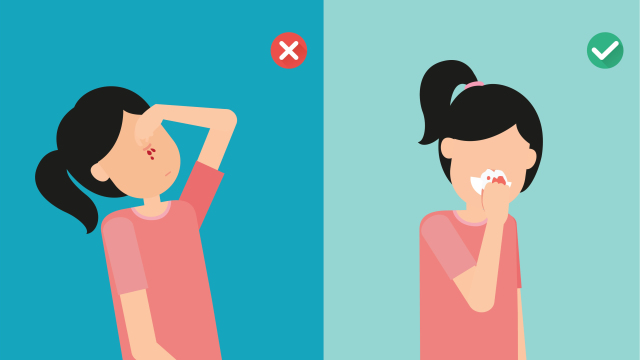 Activity
Complete each sentence choosing the correct option
---
Do not lie down or tilt your head back, as the blood will drip into the back of your throat and block the airway. Sit down, lean forward and pinch the soft part of the nose. You can use an ice pack or frozen peas in a tea towel on the bridge of the nose if you want to, but it is not normally necessary.
Pinching the soft part of the nose helps to form a clot and stop the bleeding. Pinch for 10 minutes, then let go to see if it has stopped. If it has not, pinch again.
If the bleeding is severe or lasts for more than 30 minutes, or if you are on blood-thinning tablets (which would cause you to lose a lot more blood), you should seek medical help.
If the nosebleed has been caused by a head injury, the blood may be thin and watery, which could mean fluid is leaking from around the brain. This could be a sign of a significant head injury, so you should definitely go to the hospital. Ideally, for 24 hours after the nosebleed has stopped, avoid blowing your nose, strenuous exercise or consuming hot drinks or alcohol. This gives the clot enough time to fully develop and for the blood vessel to repair itself. This is not always realistic, though, so try to give it at least a few hours.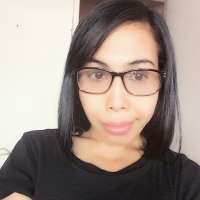 Need help?
Ask a question or reserve a class with Jennifer
Grammar
Vocabulary
a tubular structure carrying blood

a thick mass of coagulated liquid, especially blood, or of material stuck together.

(pinched ) grip tightly and sharply between finger and thumb.

(sought) look for; pursue