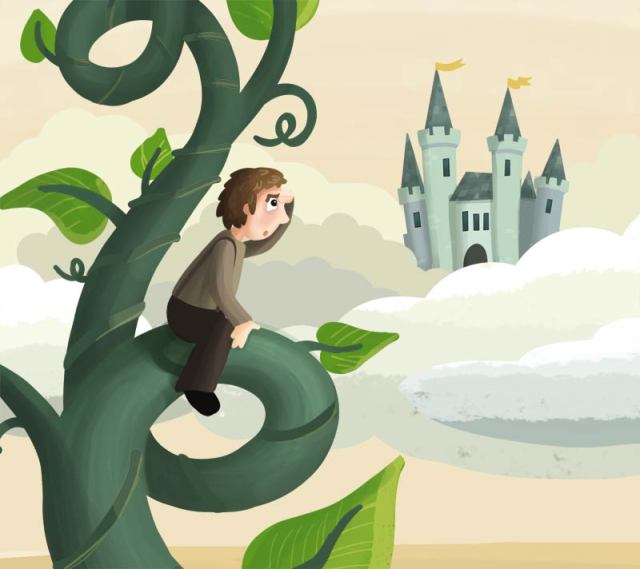 Activity
Complete each sentence choosing the correct option
---
Jack is a young, poor boy living with his widowed mother and a dairy cow on a farm cottage. The cow's milk was their only source of income. When the cow stops giving milk, Jack's mother tells him to take her to the market to be sold. On the way, Jack meets a bean dealer who offers magic beans in exchange for the cow, and Jack makes the trade. When he arrives
home without any money, his mother becomes angry, throws the beans out of the window, and sends Jack to bed without dinner.
During the night, the magic beans cause a gigantic beanstalk to grow outside Jack's window. The next morning, Jack climbs the beanstalk to a land high in the sky. He finds an enormous castle and sneaks in. Soon after, the castle's owner, a giant, returns home. He smells that Jack is nearby, and speaks a rhyme:
Fee-fi-fo-fum!
I smell the blood of an Englishman:
Be he alive, or be he dead,
I'll grind his bones to make my bread.
The giant's wife, (the giantess) persuades him that he is mistaken and helps Jack hide because the woman knows that he is poor. When the giant falls asleep, Jack steals a bag of gold coins and makes his escape down the beanstalk.
Jack climbs the beanstalk twice more. He learns of other treasures and steals them when the giant sleeps: first a goose that lays golden eggs, then a magic harp that plays by itself. The giant wakes when Jack leaves the house with the harp (who calls out to the giant) and chases Jack down the beanstalk. Jack calls to his mother for an axe and before the giant reaches the ground, cuts down the beanstalk, causing the giant to fall to his death.
Jack and his mother live happily ever after with the riches that Jack acquired.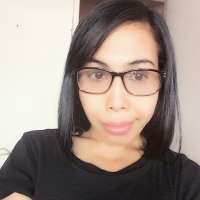 Need help?
Ask a question or reserve a class with Jennifer
Grammar
Vocabulary
a large building, typically of the medieval period, fortified against attack with thick walls, battlements, towers, and in many cases a moat

(escaped) to get away from a place where someone is being held captive (such as a prison)

(exchanged) give something and receive something of the same kind in return.

an imaginary or mythical being of human form but superhuman size

money earned by work or investments

(sneaked) to move quietly and secretly in order to avoid being noticed

(stole) to take something without permission