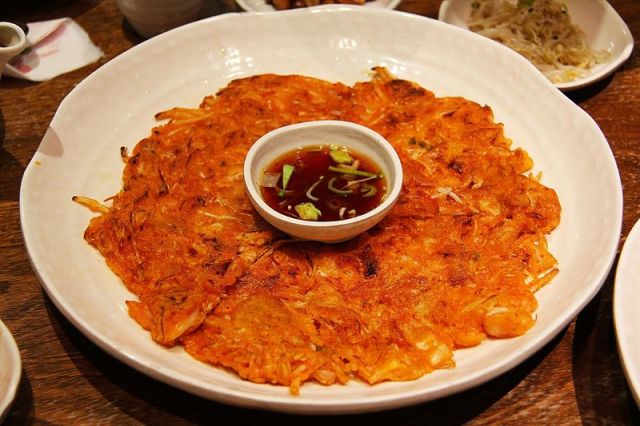 Activity
Complete each sentence choosing the correct option
---
Kimchi-buchimgae or kimchi pancake, sometimes also referred to as kimchi-jeon is a variety of buchimgae, or Korean pancake. It is primarily made with sliced kimchi, flour batter and sometimes other vegetables. However, meat (ground pork) is also often added. Kimchi, spicy pickled vegetables seasoned with chili pepper and jeotgal, is a staple in Korean cuisine. The dish is good for using up ripened kimchi. Kimchibuchimgae is often recognized in Korean culture as a folk dish of low profile that anyone could make easily at home with no extra budget.
It is usually served as an appetizer, snack or banchan (side dish).
When preparing kimchijeon, brine from kimchi is often added, especially that of baechu kimchi, made from Napa cabbage. The brine lends its red color to the batter but is not spicy itself. Along with kimchi, it is served as anju with alcoholic beverages such as makgeolli or dongdongju.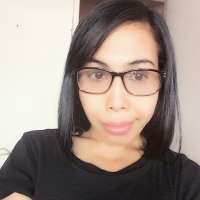 Need help?
Ask a question or reserve a class with Jennifer
Grammar
Vocabulary
a semiliquid mixture of flour, egg, and milk or water used in cooking

something you can drink : a liquid for drinking

amount of money needed for a purpose

a style or method of cooking

preserved in vinegar or brine

(sliced) to cut into portions

flavored with or fragrant with spice

a main or important element of something.