Activity
Complete each sentence choosing the correct option
---
Select the correct active voice.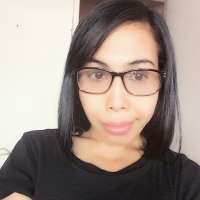 Need help?
Ask a question or reserve a class with Jennifer
Grammar
Vocabulary
soup consisting of meat or vegetable chunks, and often rice, cooked in stock

of a liquid) having turned into ice as a result of extreme cold

(included) comprise, consist

one of the things that are used to make a food, product, etc.

(prepared) make something ready

(served) to give (food or drink) to someone at a meal, in a restaurant, etc.