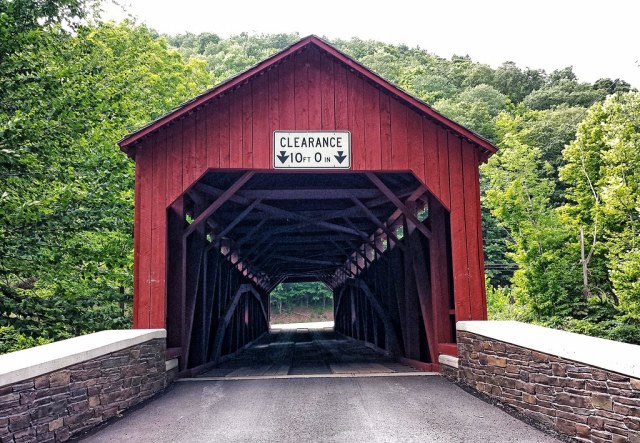 Activity
Complete each sentence choosing the correct option
---
The Sonestown Covered Bridge is a Burr arch truss covered bridge over Muncy Creek in Davidson Township, Sullivan County, in the U.S. state of Pennsylvania. Built c.?1850, the bridge is 110 ft (34 m) long, and was placed on the National Register of Historic Places (NRHP) in 1980. The bridge is named for the nearby unincorporated village of Sonestown in Davidson Township, and is also known as the Davidson Covered Bridge.
It ______ built to provide access to a gristmill, which operated until the early 20th century.
Pennsylvania had the first covered bridge in the United States and the most such bridges in the 19th, 20th, and 21st centuries. In most places in the state they____ a transition between stone and metal bridges, with the roof and sides protecting the wooden structure from weather. The Sonestown bridge is a Burr arch truss type, with a load-bearing arch sandwiching multiple vertical king posts, for strength and rigidity. The bridge construction is cruder than the other two surviving covered bridges in Sullivan County, with each Burr arch formed from six straight beams _____ set at angles instead of a smooth curve.
The bridge _____ repaired in 1969, and after flood damage in 1996, 2005, and 2013. It was also restored in 2001. Despite the repairs and restoration, as of 2016 the bridge structure's sufficiency rating on the National Bridge Inventory ______ only 21.3 percent and its condition was deemed "basically intolerable requiring high priority of corrective action". It is the shortest covered bridge in the county, with average daily traffic of 50 vehicles in 2015.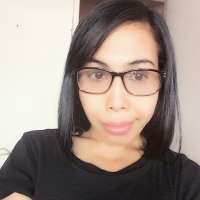 Need help?
Ask a question or reserve a class with Jennifer
Grammar
Vocabulary
a way of being able to use or get something

a long thick piece of wood, metal, etc.

a structure carrying a road, path, railroad, or canal across a river, ravine, road, railroad, or other obstacle

(covered) include, contain

(operated)control the functioning of (a machine, process, or system

the cover or top of a building, vehicle, etc.

the process or a period of changing from one state or condition to another