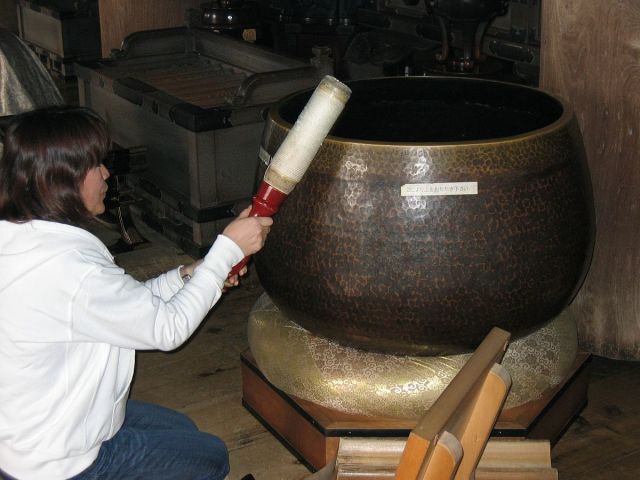 Activity
Complete each sentence choosing the correct option
---
A standing bell or resting bell is an inverted bell, supported from below with the rim uppermost. Such bells are normally bowl-shaped, and exist in a wide range of sizes, from a few centimetres to a metre in diameter. They are often played by striking, but some—known as singing bowls—may also be played by rotating a mallet around the outside rim to produce a sustained musical note.
Standing bells originated in China. An early form called nao took the shape of a stemmed goblet, mounted with rim uppermost, and struck on the outside with a mallet. The manufacture and use of bowls specifically for 'singing' is believed to be a modern phenomenon. Bowls that were capable of singing began to be imported to the West from around the early 1970s. They are usually placed on a pillow, to allow the rim to vibrate freely, though small bells may be held gently in the hand.
Alternatively, some bells may be capable of 'singing bowl' operation as a friction idiophone. In this mode, a wooden mallet sometimes called a wand or puja is rotated around the outside rim to excite continuous vibrations in the bowl by the slip-stick mechanism, the principle being the same as that of water-tuned musical glasses. The volume of the continuous note depends on the speed of the mallet and the force that is applied.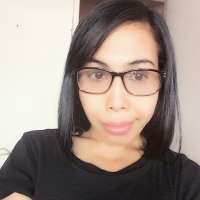 Need help?
Ask a question or reserve a class with Jennifer
Grammar
Vocabulary
(allowed) give permission to do something

a round, deep dish or basin used for food or liquid

the resistance to motion of two moving objects that touch

a hammer with a large, usually wooden head, used especially for hitting a chisel

(ranged) to vary within certain limits; fluctuate

upper or outer edge of an object