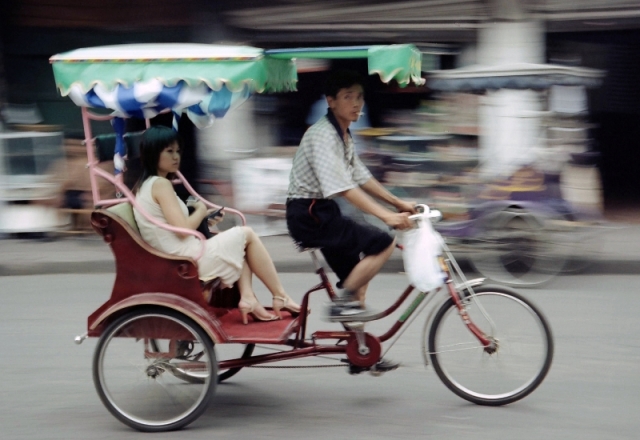 Activity
Complete each sentence choosing the correct option
---
Some tricycles, such as cycle rickshaws (for passenger transport) and freight trikes, are used for commercial purposes, especially in the developing world, particularly Africa and Asia.
In the West, adult-sized tricycles are used primarily for recreation, shopping, and exercise. Tricycles are favored by children and senior adults for their apparent stability versus a bicycle; however a conventional trike has poor dynamic lateral stability, and the rider must take care when cornering to avoid tipping the trike over. Unconventional designs such as recumbents have a lower centre of gravity so require less care.
A three-wheeled wheelchair was built in 1655 or 1680 by a disabled German man, Stephan Farffler, who wanted to be able to maintain his mobility. Since he was a watch-maker, he was able to create a vehicle that was powered by hand cranks.
In 1789, two French inventors developed a three-wheeled vehicle, powered by pedals; They called it the tricycle.
In 1818, British inventor Denis Johnson patented his approach to designing tricycles. In 1876, James Starley developed the Coventry Lever Tricycle, which used two small wheels on the right side and a large drive wheel on the left side; power was supplied by hand levers. In 1877, Starley developed a new vehicle he called the Coventry Rotary, which was "one of the first rotary chain drive tricycles." Starley's inventions started a tricycling craze in Britain; by 1879, there were "twenty types of tricycles and multi-wheel cycles. The first front steering tricycle was manufactured in 1881 by The Leicester Safety Tricycle Company of Leicester, England, which was brought to the market in 1882 costing £18.
Tricycles were used by riders who did not feel comfortable on the high wheelers, such as women who wore long, flowing dresses.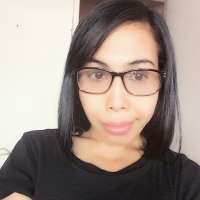 Need help?
Ask a question or reserve a class with Jennifer
Grammar
Vocabulary
(avoided) stay away from; prevent

(chained) to connect something or someone with a chain (connected metal links)

(maintained) keep (something) at the same level or rate

physical force or strength

the reason why something is done or used

a light two-wheeled hooded vehicle drawn by one or more people, used chiefly in Asian countries

a circular plate in a vehicle that the driver uses to guide the vehicle