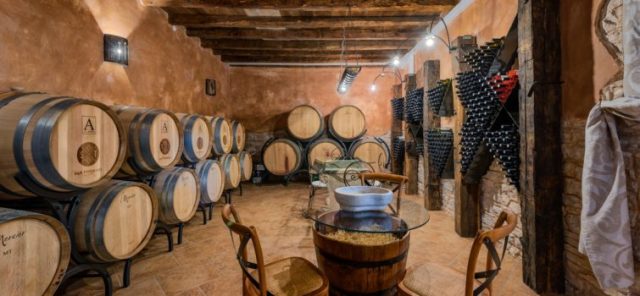 Activity
Complete each sentence choosing the correct option
---
A winery is a building or property that produces wine, or a business involved in the production of wine, such as a wine company. Some wine companies own many wineries. Besides wine making equipment, larger wineries may also feature warehouses, bottling lines, laboratories, and large expanses of tanks known as tank farms. Wineries may have existed as long as 8,000 years ago.
The earliest known evidence of winemaking at a relatively large scale, if not evidence of actual wineries, has been found in the Middle East. In 2011 a team of archaeologists discovered a 6000 year old wine press in a cave in the Areni region of Armenia, and identified the site as a small winery. Previously, in the northern Zagros Mountains in Iran, jars over 7000 years old were discovered to contain tartaric acid crystals (a chemical marker of wine), providing evidence of winemaking in that region. Archaeological excavations in the southern Georgian region of Kvemo Kartli uncovered evidence of wine-making equipment (containers called qvevri) dating back 8000 years. In 2017 the remnants of an 8000-year-old facility for large-scale production was found 20 miles south of Tbilisi, Georgia.
Choose the letter corresponding to the appropriate pronoun.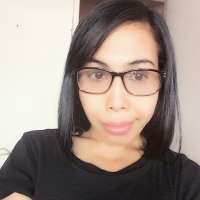 Need help?
Ask a question or reserve a class with Jennifer
Grammar
Vocabulary
a person who studies human history and prehistory through the excavation of sites and the analysis of artifacts and other physical remains

an object that can be used to hold or transport something

tools needed for a specific use

he action of excavating something, especially an archaeological site

(existed) live, especially under adverse conditions

a place, amenity, or piece of equipment provided for a particular purpose