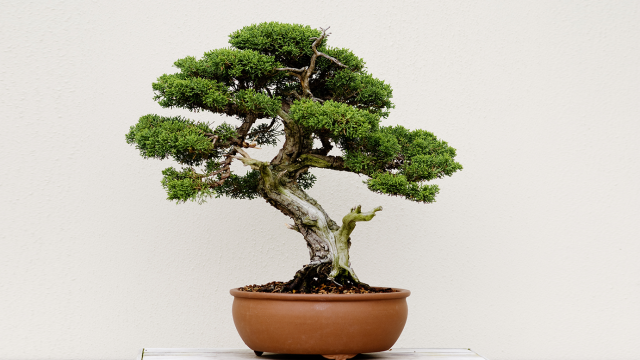 Activity
Complete each sentence choosing the correct option
---
Bonsai cultivation and care involves the long-term cultivation of small trees in containers, called bonsai in the Japanese tradition of this art form. Similar practices exist in other Japanese art forms and in other cultures, including 'saikei' (Japanese), 'penjing' (Chinese), and 'hon non bo' (Vietnamese). Trees are difficult to cultivate in containers, which restrict root growth, nutrition uptake, and resources for transpiration (primarily soil moisture).
In addition to the root constraints of containers, bonsai trunks, branches, and foliage are extensively shaped and manipulated to meet aesthetic goals. Specialized tools and techniques are used to protect the health and vigor of the subject tree. Over time, the artistic manipulation of small trees in containers has led to a number of cultivation and care approaches that successfully meet the practical and the artistic requirements of bonsai and similar traditions.
Bonsai can be created from nearly any perennial woody-stemmed tree or shrub species[1] which produces true branches and remains small through pot confinement with crown and root pruning. Some species are popular as bonsai material because they have characteristics, such as small leaves or needles, that make them appropriate for the compact visual scope of bonsai. Bonsai cultivation techniques are different from other tree cultivation techniques in allowing mature (though miniature) trees to grow in small containers, to survive with extremely restricted root and canopy structures, and to support comprehensive, repeated styling manipulations.
All bonsai start with a specimen of source material, a plant that the grower wishes to train into bonsai form. Bonsai practice is an unusual form of plant cultivation in that growth from seeds is rarely used to obtain source material. To display the characteristic aged appearance of a bonsai within a reasonable time, the source plant is often partially grown or mature stock. A specimen may be selected specifically for bonsai aesthetic characteristics it already possesses, such as great natural age for a specimen collected in the wild, or a tapered, scar-free trunk from a nursery specimen. Alternatively, it may be selected for non-aesthetic reasons, such as known hardiness for the grower's local climate or low cost (as in the case of collected materials).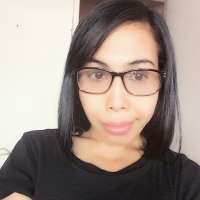 Need help?
Ask a question or reserve a class with Jennifer
Grammar
Vocabulary
concerned with beauty or the appreciation of beauty

the beliefs, customs, arts, etc., of a particular society, group, place, or time

(involved) include, implicate

water or other liquid diffused in a small quantity as vapor

(restricted) limit, prevent

based on old-fashioned ideas : not new, different, or modern