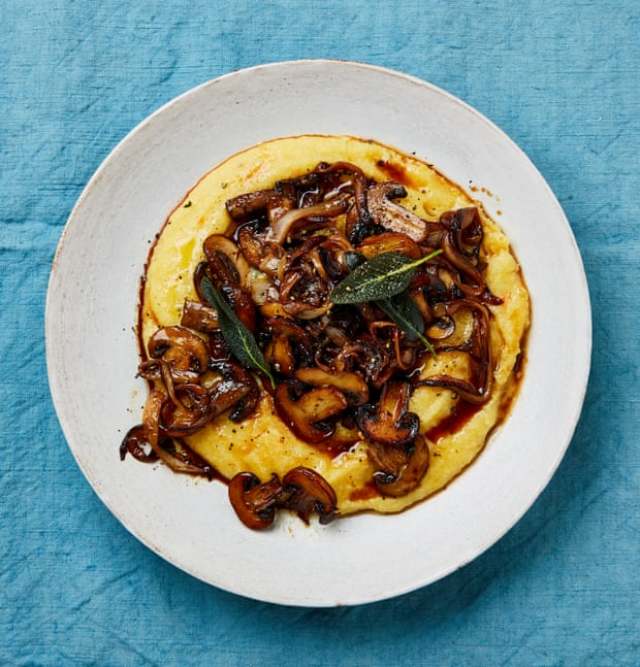 Activity
Complete each sentence choosing the correct option
---
Radicchio, in its many varieties and hues of pink, is nature's most outrageous flirt.
The castelfranco is big and blowsy, like a giant rose that's almost too good to eat. The trevisano is torpedo-shaped, contained and very secretive. The most commonly available here, chioggia, looks like red cabbage except for its white veins like snow-covered trees. And tardivo has tendrils like Medusa's hair that stay robust and firm when cooked.
Whichever type you find (and you can use any in this dish), they all have a very special bitterness that makes them a perfect partner for sweet-and-sour balsamic vinegar and the earthy richness of mushrooms and polenta.
Polenta with balsamic fried radicchio, mushrooms and sage
Once, these special leaves were the preserve of upmarket Italian restaurants only, but these days they make regular cameos in farmers' markets and even some supermarkets. If you can't find them, use red endive (chicory) instead, but because bitterness varies between the different breeds, so add the agave syrup to taste.
Identify if the word is a noun, an adjective or adverb.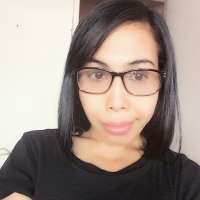 Need help?
Ask a question or reserve a class with Jennifer
Grammar
Vocabulary
(contained) to keep under control; hold back

maintained in good condition over a long period of time

having an acid taste like lemon or vinegar

(tasted) to perceive the flavor of something; savor

tube that carries blood from the heart to other parts in the body