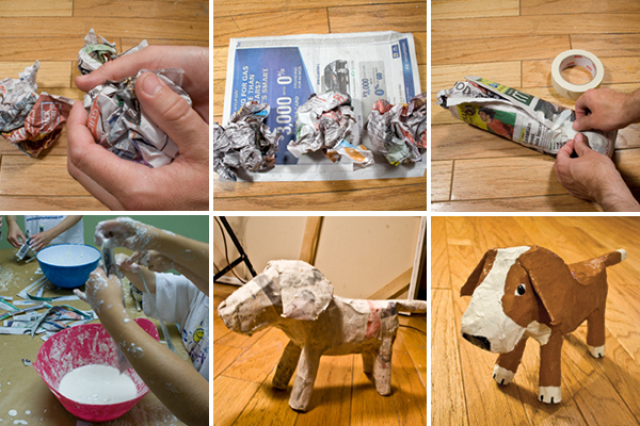 Activity
Complete each sentence choosing the correct option
---
Two main methods _________(use) to prepare papier-mâché. The first method makes use of paper strips glued together with adhesive, and the other uses paper pulp obtained by soaking or boiling paper to which glue is then added.
With the first method, a form for support _______(need) on which to glue the paper strips. With the second method, it is possible to shape the pulp directly inside the desired form. In both methods, reinforcements with wire, chicken wire, lightweight shapes, balloons or textiles may be needed.
The traditional method of making papier-mâché adhesive is to use a mixture of water and flour or other starch, mixed to the consistency of heavy cream. Other adhesives _______(use) if thinned to a similar texture, such as polyvinyl acetate-based glues (often sold as wood glue or craft glue). Adding oil of cloves or other preservatives, such as salt, to the mixture reduces the chances of the product developing mold.
For the paper strips method, the paper is cut or torn into strips, and soaked in the paste until saturated. The saturated pieces ______ then (place) onto the surface and allowed to dry slowly. The strips may be placed on an armature, or skeleton, often of wire mesh over a structural frame, or they can be placed on an object to create a cast. Oil or grease can be used as a release agent if needed. Once dried, the resulting material _____( cut) , sanded and/or painted, and waterproofed by painting with a suitable water-repelling paint.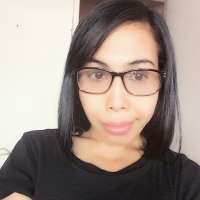 Need help?
Ask a question or reserve a class with Jennifer
Grammar
Vocabulary
any of the small bulbs making up a compound bulb of garlic, shallot, etc.

the quality or fact of being consistent: such as a : the quality or fact of staying the same at different times

a powder obtained by grinding grain, typically wheat, and used to make bread, cakes, and pastry

(glued) fasten or join with a glue

something made by combining two or more ingredients

a soft, wet, shapeless mass of material

the feel, appearance, or consistency of a surface or a substance

based on old-fashioned ideas : not new, different, or modern